Upholstery Cleaning
Restore the elegant beauty of your favorite upholstered furniture. See it's rich texture and color once again with a deep upholstery clean by Sunbird Cleaning Services.
Our quality upholstery cleaning service will remove stains, odors, and allergens while preserving delicate fabrics, lengthening your furniture's life and helping you avoid high replacement costs!
Professional Cleaning Techniques
Since upholstering materials are so varied and can range from genuine leather to natural fibers to polyester to vinyl, it is important to use the exact upholstery cleaning methods and equipment for your upholstered furniture. Our qualified technicians will identify the exact fabric type of each upholstered piece and select the safest and most effective cleaning method to guarantee extended furniture life.
Before we begin the job we'll test a small patch of your upholstery to make sure that the fabric and color remain intact, taking into consideration factors such as color fastness and dimensional stability. Our goal is for you to be 100% thrilled with the results. Our upholstery services include:
Stain and odor removal
Mold and dust removal
Special treatments, including the use of enzymatic, ozone, and tea tree solutions
Drapery and window treatment and cleaning
On or off premises cleaning and much more!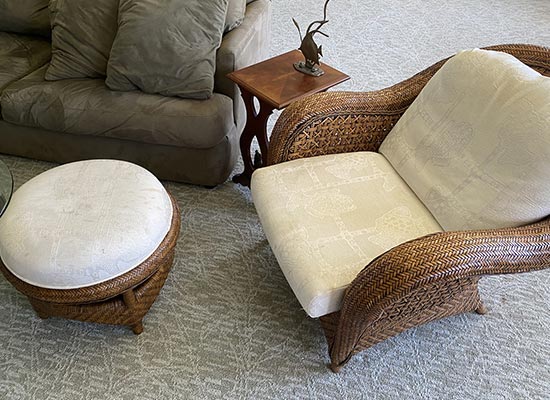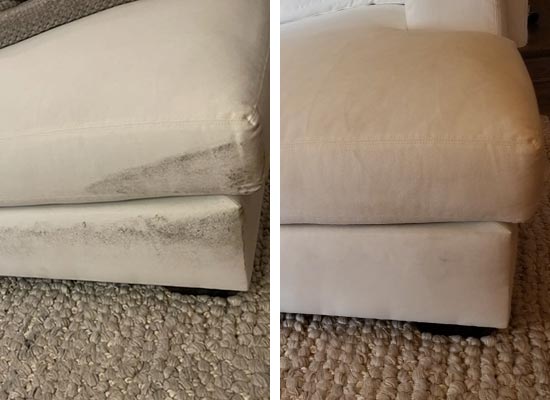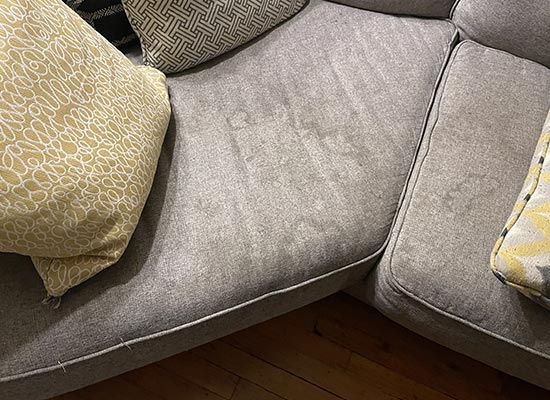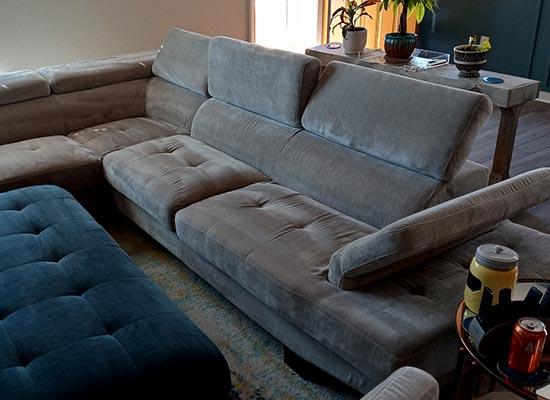 Dust-down service
This service is geared towards upholstery that receives regular cleaning care but is in need of a little cleaning boost. Instead of paying the price for a full professional cleaning, you can ask us to provide you with our "dust down" deep vacuuming service which removes dry soil contaminants, like dust mites, pollen, household dust, and dander. This way you get a cost effective "facelift" for your furniture.
Leather Care
Due to the variety of leather types, our leather cleaning care is very individualized. Please ask our customer service representatives for further details.

We know that you have a number of upholstery cleaners you can turn to so. If you chose us, we promise you will be delighted with the new look of your upholstered furniture. Entrust your furniture's care with the best and most knowledgeable upholstery cleaners in Los Angeles. Contact us today for a free price estimate.